First-Class Auto Repairs Are No Accident at Bert Ogden Subaru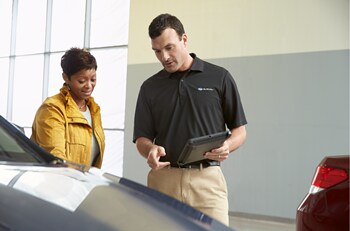 As hard as you may try to avoid it, there's simply no predicting what Mother Nature or human error may have in store for you and your Subaru when traveling through the Rio Grande Valley area. Luckily for you and your Subaru, the Bert Ogden Subaru service and repair team is here to the rescue. Our Service Center's expert automotive technicians know your Subaru vehicle like no one else and can ensure that when your vehicle is in need of body or collision repair, it will leave our Service Center in its original, pre-accident condition.
The Repair Process at Bert Ogden Subaru
Between the time your Subaru arrives in our Service Center and the time you are presented with a fully restored vehicle, our team's work goes through a variety of comprehensive phases and steps:
Our team will inspect your vehicle after it arrives and document the damage that has been done.
You will be asked to sign a repair authorization form.
Your insurance company will receive and approve our estimate.
Once your car's repairs are approved, we will begin structural, body and cosmetic repairs.
When your car has been finished, our team will call you to notify you that your vehicle is ready.
Of course, the repair process is different for every vehicle. However, we can assure our customers that you will be kept informed throughout the repair process.
The Bert Ogden Subaru Difference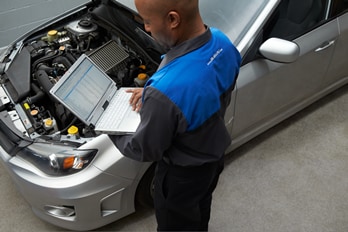 Being in an accident or  finding out that your vehicle has been damaged is stressful. That's why, when you choose to have your Subaru repaired in our collision center, our team will work to make your experience as stress-free as possible.
If your Subaru has been damaged and you're in need of auto repair in Edinburg, we encourage you to reach out to our Service Center team. We have been providing McAllen, Rio Grande Valley, San Juan and Harlingen area drivers with quality auto repairs for years and are confident that we can do the same for you.
To learn more about having your vehicle repaired by the Bert Ogden Subaru service team, we invite you to give us a call at (956) 348-1356 our stop by our Service Center at 4221 South U.S. Highway 281 in Edinburg, TX.