The 2022 Subaru Love Promise Community Commitment Award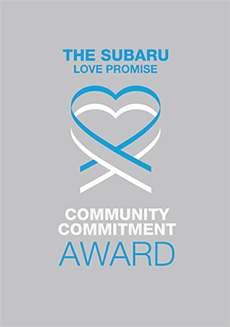 We've been nationally recognized for our dedication to our community and the Subaru Love Promise.
We're honored to receive the 2022 Subaru Love Promise Community Commitment Award. This award nationally recognizes Subaru retailers who are making the world a better place while demonstrating an outstanding commitment to supporting passions and causes in local communities. These efforts are focused in important areas such as the environment, community, health, education, and pets.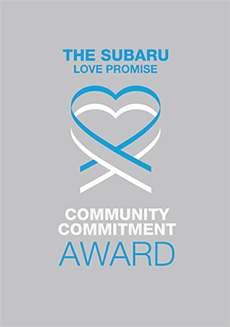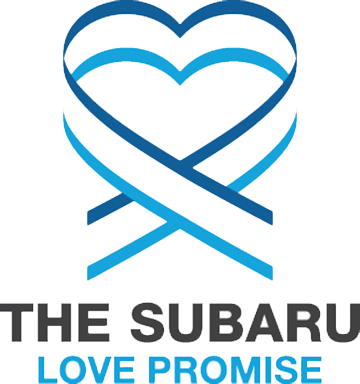 What is the Subaru Love Promise?
Subaru and our retailers believe in making the world a better place and the Subaru Love Promise is our vision of respecting all people. This is our commitment to show love and respect to our customers and to work to make a positive impact in the world.
How is Bert Ogden Subaru dedicated locally to the Love Promise?
Our Love Promise can be seen in various partnerships with local charities and non-profits. We're grateful for the opportunity, not only to be a part of our community, but to serve it as well.
Palm Valley Animal Center
The University of Texas-Rio Grande Valley
The University of Texas-Rio Grande Valley
DHR / Edinburg's Children Hospital
Love Promise Stories from Bert Ogden Subaru
Subaru and Bert Ogden Subaru believe in making a positive impact on the communities in which we live and work. We uphold that belief through our Love Promise Community Commitment. Every month, we select inspiring stories from customers and partners from around our area who strive to support our collective commitment and feature them here
Earth Day - Mariana M
In celebration of Earth Day, we planted a tree at Easterseals. #earthday #dalegas #savetheplanet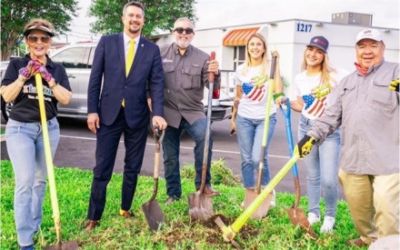 ---
Happy Teacher Appreciation Week! - Mariana M
Happy Teacher Appreciation week! Today we had the amazing opportunity to provide lunch to the teachers at Progresso Elementary School! We appreciate you!
---
Bark in the Park - Mariana M
Bark in the Park at the RGV FC Toros game! Part of the proceeds from ticket sales benefited Palm Valley Animal Society. #DaleGas #BertOgdenSubaru #barkinthepark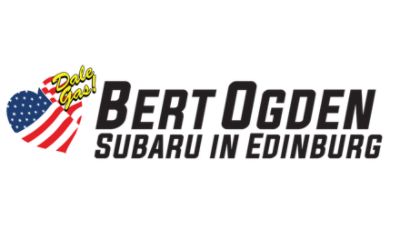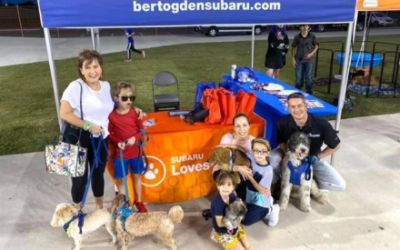 ---
Palm Valley Animal Society - Mariana M
Palm Valley Animal Society 1st annual "Give a Bark" 5k. Thank you to all the volunteers and sponsors. Bert Ogden donated "Bark Boxes" for the 1st, 2nd, and 3rd place winners of the 1 mile doggy dash. #PVAS #BertOgdenSubaru #Subrulovespets #giveabark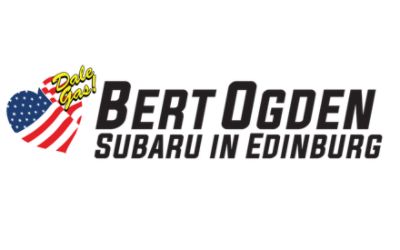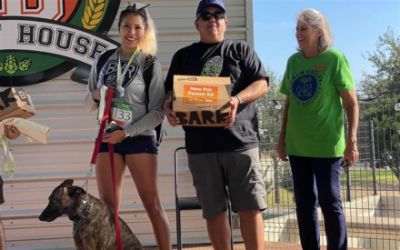 ---
Beatrix from Palm Valley Animal Society - Teodoro L
Beatrix had so much going against her adoption. She was an adult pitbull mix who had heartworms and a history of very timid and cautious behavior. For six months, she sat quietly in her kennel, waiting for just the right match. When she spent time in our lobby, she would nervously tap her feet when someone approached her, wanting attention but just not quite sure how to receive it. When the Lopez family came in looking for a new pet, adoption counselors suggested they just take a look at Beatrix. Counselors brought her from her kennel out to meet the three kids, and to the surprise of everyone, she melted in their arms. Little people were exactly what she needed! The Lopez family wasn't deterred by her breed, size or heartworm status. She's doing great in her home and has already started her heartworm treatments. Thank you Subaru for supporting the animals of Palm Valley Animal Society and the people of the Rio Grande Valley!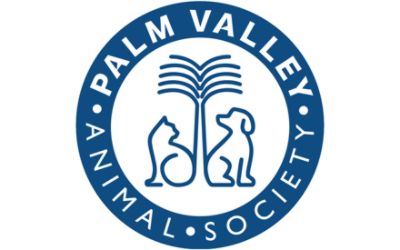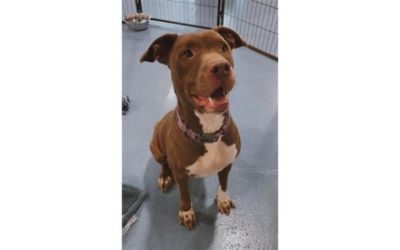 ---
Subaru Loves to Help - Mariana M
Geoff Mauldin, General Manager of Bert Ogden Subaru of Edinburg along with representatives from the Bert Ogden and Fiesta Marketing and Public Relations departments, were overjoyed to visit the Comfort House of the Rio Grande Valley to drop off donations to those in need. Together with your help and gracious donations we were able to collect over 100 blankets, over 150 pairs of socks and over 250 individual personal grooming items to be distributed to those in need. And just another way Subaru Loves to Help.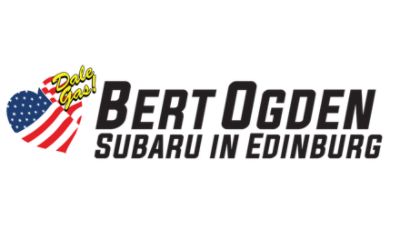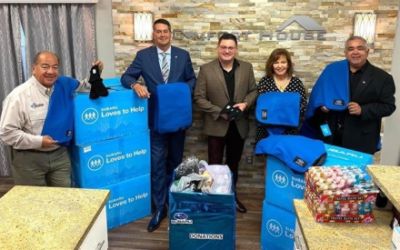 ---
Pup up adoption at Bert Ogden Subaru!  - Mariana M
Because Bert Ogden Subaru loves pets, Adoption this month of October is FREE at Palm Valley Animal Society.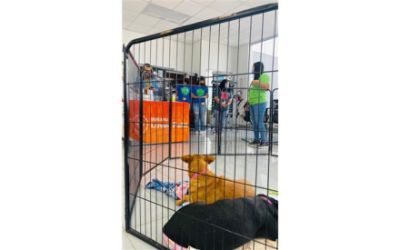 ---
Subaru Loves Pets Month - Mariana M
OCTOBER is SUBARU L🥰VES PETS month.The Bert Ogden team is hoping you'll join us and support The Palm Valley Animal Society and continue to help shelter animals find their furever home! #DaleGas #BertOgden #Subaru #SubaruLovesPets #makeadogsday ❤️🐶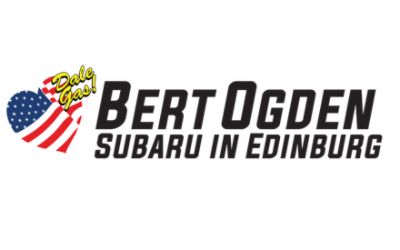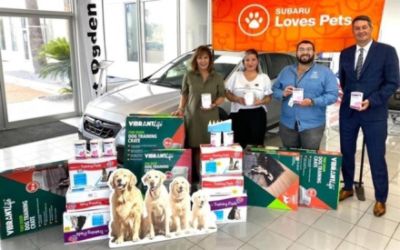 ---
Subaru Teacher Appreciation Week - Mariana M
Bert Ogden Subaru and our General Manager, Geoff Mauldin visited a Lincoln Elementary in Edinburg and catered to all teachers and staff courtesy of Subaru.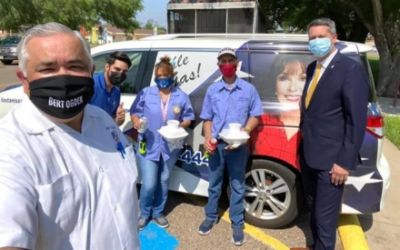 ---
A Smile So Bright - Julian W
It was early morning when a staff member drove into the parking lot of the Laurie P. Andrews Center when she spotted a small dog along the fence of the on-site, community dog park. At first glance, the little dog seemed to have belonged at the park with his care-giver possibly just out of view, but at closer inspection, the light-brown pup was alone and had a noticeable limp, dragging his left hind leg behind him as he hobbled along the park's fence line. We called him Roger, a standard smooth hair, Dachshund who hid a multitude of shocking injuries through a friendly, canine smile. The back of his neck displayed a terrible gash between his shoulder blades that extended down along his backside, a traumatic injury that most likely resulted from being hit by a car though our veterinarians could not put a definitive finger on the actual cause. Roger's limping leg was given x-rays, which we now have the ability to provide at PVAS for the first time in our history. The images showed multiple breaks along the tibia from a previous injury--an injury that had healed improperly causing poor Roger to have grown accustomed to dragging it as he moved. And worse: tiny yet distinctive round objects scattered in the affected leg--tell-tale x-ray images of birdshot. In other words, at some point before seeking refuge at the parking lot of the Palm Valley Animal Society, Roger's leg had suffered a shotgun blast. PVAS Animal Techs were quick to aid Roger who, despite his ragged wounds, approached them willingly, tongue out, and happy as can be. Can you believe the remarkable disposition of this dog? When approached with a kennel to transport him inside the Andrews Center Clinic, Roger stepped in immediately where other dogs are reluctant at best. Still all smiles, Roger was examined and treated by Dr. Lisa, Palm Valley Animal Society's in-house veterinarian. Unfortunately, his afflicted hind leg needed to be amputated; there was no mending it due to the complication of the improperly healed breaks, but thanks to medical and surgical supplies from our supporters at the Banfield Foundation, Roger received exceptional, life-altering care. After a period of recovery, it was up to local RGV residents, just like you, to help Roger next. A local foster family stepped forward and hosted the little pooch in their home where he enjoyed the company of his new caregivers and their other dogs. He returned to our care after an entire month, enjoying daily walks and playing fetch with his favorite tennis ball at various doggy playgrounds at the Andrews Center. Roger, with a heart-of-gold, bearing a grin through such traumas, was described by our veterinary team as a dog who had been through "so many terrible things and just wanted to be loved", "a quirky little dog with only 3 legs" who you'd never have guessed suffered so much due to his disarming smiles and penchant for play and human affection. It's amazing how Roger went through so much and was still able to trust and love people he didn't know (a great lesson for us all). He truly is a one-of-a-kind, and he didn't remain at PVAS for long. Within 2 weeks and many-a-Facebook post later, Roger was adopted by a loving family from San Juan, Texas where he enjoys car rides to the park and the comforts of a brand new forever-home. We are thankful for his new family; it brings all of us at PVAS relief knowing he is safe and will never be abused again or subjected to fear for his life by cruel hands. Roger's happy outcome relied on the assistance of so many caring and dedicated people. He had the collaborative support of our community, our partners, and staff members. Together, we all saved Roger's life, and the Subaru Loves Pets Campaign will help to continue making that difference for other animals just like him.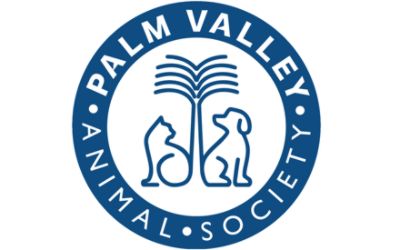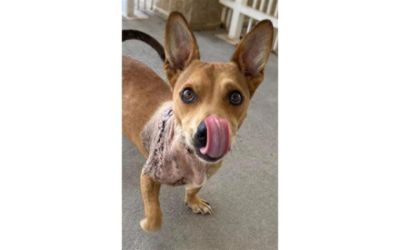 ---