Bert Ogden has teamed up with Palm Valley Animal Center to help find a loving home to hundreds of cute furry friends. It is a great honor to be working together towards a common goal, to stop the animal abuse and help find these noble friends a new home.
Palm Valley Animal Center helps over 1,100 pets find new homes every month, it is our goal to help them find homes to over 2,500 pets a month.
 Before buying a new pet, we ask you to stop by Palm Valley Animal Center.  With over 40,000 furry friends making a pit stop here annually, we are sure to have the best friend you have been looking for. 
Palm Valley Pets of the Month: November  2015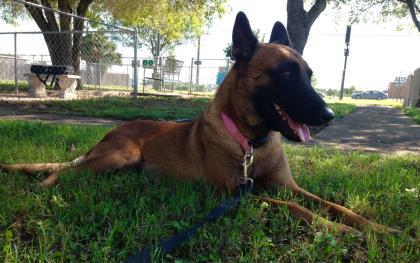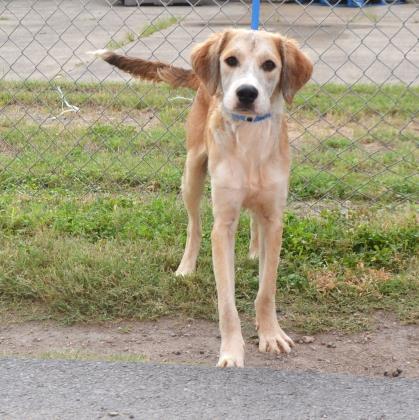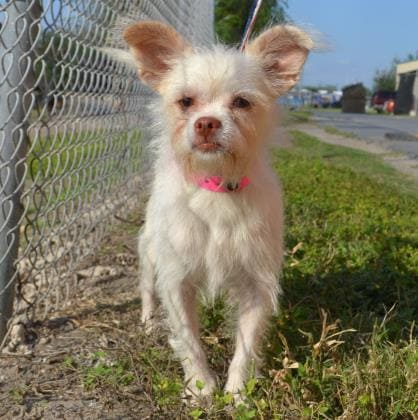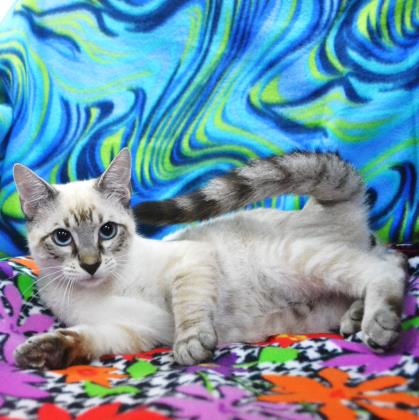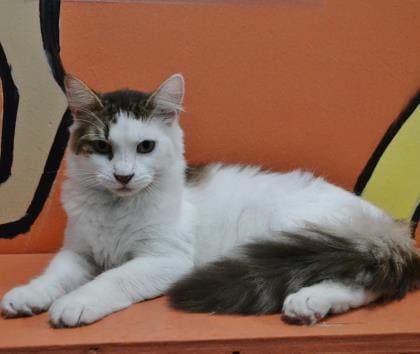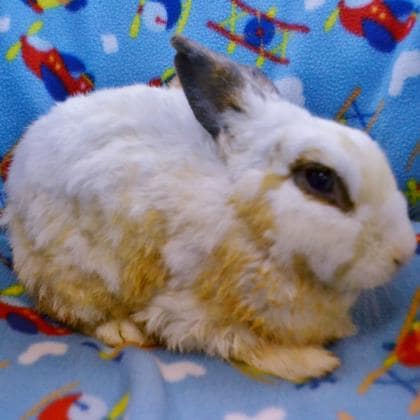 Magestic, Finn, Sleeping Beauty, Atticus, Ringo, Chubbs

Have you ever seen a girl as beautiful as me? My name's Magestic and I'm a 3 year old, spayed, Belgian Malinois Blend. If my breed looks familiar to you it's probably because a lot of the Police Departments and Border Patrol train us to be part of the team. Pretty cool huh? So this should give you an idea how trainable I can be. I was picked up by a concerned citizen who found me wondering the streets. After Palm Valley did their medical and behavioral assessments, I was moved up into adoptions where I got spayed. Since I do AWESOME with people, it was my turn to see how I got along with the other dogs here. I was put into a playgroup with about 10-15 other dogs and I did great. So with all that being said, I was moved into adoptions where I've been patiently awaiting my new forever home. The only thing I could think of why I haven't found my forever home is because I am a pretty large girl. I weigh close to 60lbs., but I'm as gentle as a teddy bear. Maybe it's because when you look at me you can see that I have experienced motherhood before. All I know is I would be a perfect addition to any family and I know who ever adopts me will be thankful they did, because I know I will be the most thankful girl that walks out of Palm Valley when you came and adopt me today.
Hey there, are you looking for a mature young man who still has a baby face and loves to run around and play just like a puppy? Well, that's all me. My name's Finn and I'm a 3 year old, neutered, Retriever/Shepherd Blend. Unlike my friend Magestic, I was brought to Palm Valley almost a month earlier back in September by Animal Control. I too went through all the assessment just like Magestic and everyone here does before we are brought up into adoptions. When I was brought up, I developed a little cold and the great staff placed me in isolation where I could begin being treated for it. I was there for about two weeks before the Veterinarian had cleared me to go back into adoptions and wait to find my perfect match. I'm not a big boy, actually I may only weigh about 20-25lbs, just in case you can't tell my size from my photo. I enjoy running around and playing and I'm sure if you were to play with me daily I can become a master at whatever type of play teach me. What else can I say about me? I'm handsome, well behaved, walk great on a leash and I'm just a bundle of fun and love if given the chance to show it to you. Don't hesitate on getting over here, because it seems once one person is interested in any of us here, everyone wants to take us home. Don't miss out on adopting me as it has always been first approved adopter has first choice on taking me home. Trust me, you will be sorry if you let me get away.
Who's that gorgeous girl in the photo? Well that's me and my name is Sleeping Beauty. Just like the princess from the Disney movie. I'm a 1 year old, female, Terrier Blend. If I am lucky enough, I will be spayed by the time you even read this article about me. I was brought in by Animal Control with a buddy of mine. Luckily enough, she was already adopted and now it's my turn. I'm just a waif of a girl weighing in at around 10 lbs. and would be a perfect addition to any home. Whether it is an apartment, condominium, or a house, I'm just the right size for you. I'm also small enough that you can take me where ever you want. I walk wonderfully on a leash and I can't wait to shower you with all the love I have to give. Honestly, if it's not my size, or my cuteness that brings you in to adopt me, it will definitely be my personality. I love to give kisses. I was about to get adopted once before, but for some strange reason, unknown to me, they backed out. Just think about it, it really must have been destiny, now I'm here for you to adopt me. I just can't wait to see you here. Fill out an application so you can take me out and see who I really am outside of my kennel. It really does make a difference. You can actually see how happy and carefree I am when you take me outside for a bit. I'm quite sure you won't regret it.
Good morning everyone! My name's Atticus and I'm a 5 month old, neutered, Domestic Shorthair Blend. My story is a little different than most who come to Palm Valley. I was actually born before my mom was spayed. My mom's owner waited for all of us to get bigger before bring us here to have our chance at finding our forever homes. When she brought us in the assessments began and we passed everything with flying colors. All of us were adopted out in no time. So you may be asking yourself why am I back here? Well, my new family, who I thought would be my forever family, brought me back because I didn't get along with the other pets they had. I understand why they did, for my safety and their other pet's safety. I'm ok with that. I really need to go to a home where I'll be the only cat. I know there are families just looking for one addition to the family and I would be the perfect boy. I do great with people and am the very affectionate type. So if you are only looking for one handsome young man who is very loving, look no further. Atticus is the boy for you.
Well talk about getting a second chance at life. That's exactly what I got. My name is Ringo and I'm a 7 month old, neutered, Domestic Mediumhair Blend. I was brought here back in April as an unweened kitty who needed a lot of care. Luckily enough for me, one of the employees here decided they wanted to help me and hopefully I would pull through so I too could find my loving family through adoptions. She bottle fed me, played with me, showed me love that I had never experienced before and for that I'm forever grateful. She brought me back so I could have my bloodwork checked and hopefully make it into adoptions. Well, as you can tell, everything worked out in my favor. I was placed into adoptions that very same day and have been here waiting for you to walk through my doors and give me that second chance I was destined for. I will be here keeping an eye out for you.
We really weren't kidding when we said Rabbits galore her at Palm Valley. For the past couple of weeks they have been giving us a chance to introduce ourselves to you. Well this week it's my turn. My name's Chubbs and I'm an adult, male Rabbit ready to hop into your arms and go home with you today. I was also brought here by the same wonderful woman who has showed us love and affection for months. Unfortunately, she had to move and couldn't bring us with her. She has brought us Rabbits and the Guinea Pigs that you have seen in the paper recently. Some of us found our forever homes and some of us are still waiting. We are all easily handled as she worked with every one of us while we were in her care. When you look at my fur, it looks as if I am dirty, but we came to find out that it is just my coloring. They also found out how much I love baths as they were trying to clean me. That should tell you just how good we are. Not to mention it is very easy to care for us. Well come check me or all of us out when you stop in. we would really love to go home with you today.
---
Adoption fees include first series of shots; spay/neuter operation, microchip, and a month of pet insurance. For more information on adopting any of our adoptable pets, visit the Palm Valley Animal Center at 2501 W. Trenton in Edinburg or call 956-686-1141 today. You can also see a list of all of our adoptable animals 24 hours a day a t www.pvaconline.com.  
About Palm Valley Animal Center
In 1981, the Upper Valley Humane Society received a donation of 2.5 acres of land located at 2501 W Trenton Rd in Edinburg. This encouraged the subsequent purchase of the adjacent 2.5 acres for a total of 5 acres. Contributions from the surrounding cities, as well as donations from local citizens secured the construction on this land and the facility opened on October 31st 1983 with 56 dog runs and 60 cat kennels.
Since the inception we have grown from receiving several hundred animals a year, with 22 dog runs and 9 cat kennels, to receiving more than 40,000 animals a year with 350 dog runs and 185 cat kennels. Our staff has grown from a few volunteer helpers to over 50 trained professionals.
Serving the community for nearly 39 years, our commitment to animals has never waivered and we look forward to great accomplishments in the future of the animals within our care. 
Bert Ogden Joins the Fight
Palm Valley Animal Center cares for homeless companion animals and enhances the relationship between animals and people through adoptions, education and community outreach.  It is because of this noble reason that Bert Ogden decided to join the fight against animal cruelty and abandonment.  With dealerships across the Rio Grande Valley, Bert Ogden donated a mobile vehicle rescue unit. 
It is a great cause and we understand that this mission, to find a home to over 40,000 animals annually, would be impossible to accomplish without the help of everyone!